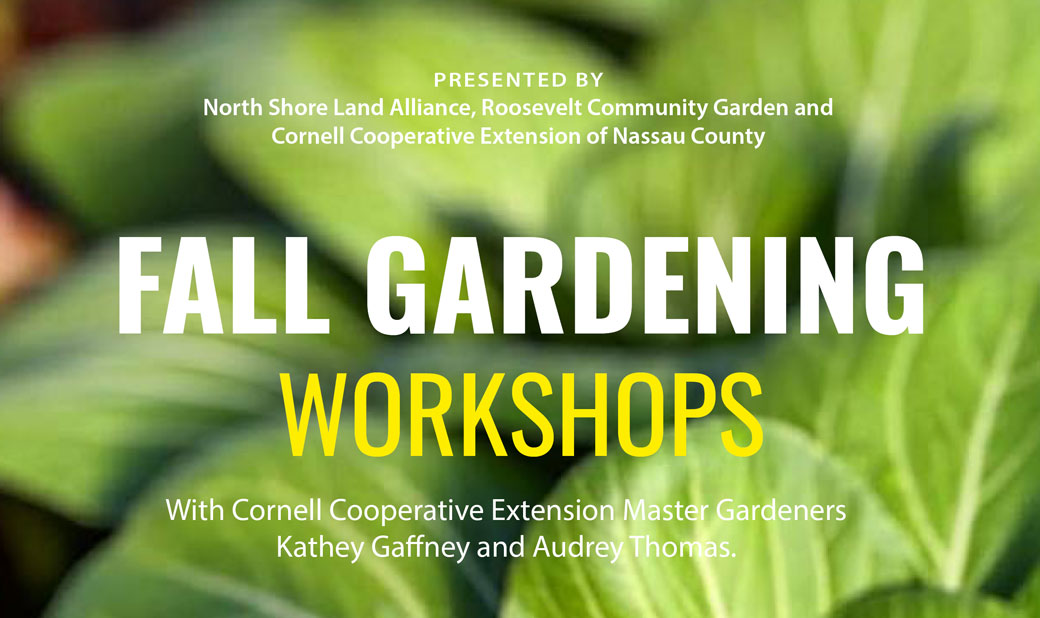 Prepare Your Vegetable Garden for the Next Season
Saturday, October 24, 2020, 10:00 AM – 11:00 AM
Zoom Presentation
Learn how to prepare your garden beds in the late fall so you're ready for planting in early spring.. Registration is Required! Once registered, we will contact you with the Zoom information as we get closer to this event.
Event date and time is subject to change. Please check our website for updates. For more information, please contact Andrea Millwood at 516-922-1028 or andrea@northshorelandalliance.org.