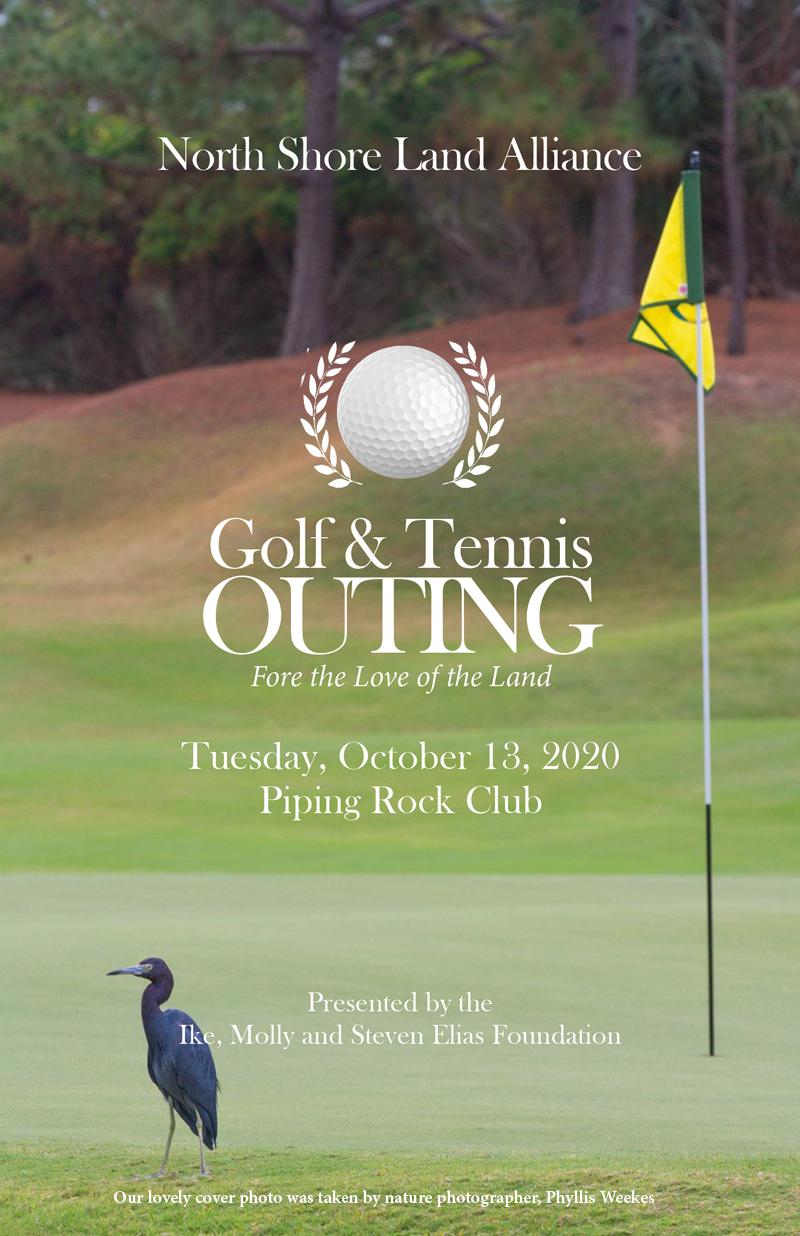 Please join us for our Annual Fore the Love of the Land Golf and Tennis Outing on Tuesday, October 13, 2020 at Piping Rock Club.
Golf Chairs:
Jack Foley and Bryan McMillen
Tennis Chairs:
Mary and Russell Selover
Honoring:
Hope and John Reese and Phyllis and Brad Weekes
This year we are pleased to honor these two couples for their extraordinary commitments to preserving natural areas and the flora and fauna that call them home. Both families have contributed significantly to the history of our community and the preservation of its natural resources.
For more detailed information, tickets or sponsorship opportunities, please contact Liz Swenson at liz@northshorelandalliance.org or 516-922-1028.
Kindly respond by October 6th.
Thank you to our Sponsors
Presenting Sponsor
Ike, Molly and Steven Elias Foundation

Event Sponsors
ABCO Peerless Sprinkler Corp.
Bostwick Capital
Daniel Gale Sotheby's International Realty
Hugh O'Kane Electric Company
Jack Foley and Stewart Title
Mr. and Mrs. Hoyle C. Jones
Mr. and Mrs. Steve Lessing
Lee and Patrick Mackay
Betsy and Jeff Pash
Augusta Reese and Mark Donohue
Victoria Reese and Greg Kennedy
(List in formation)