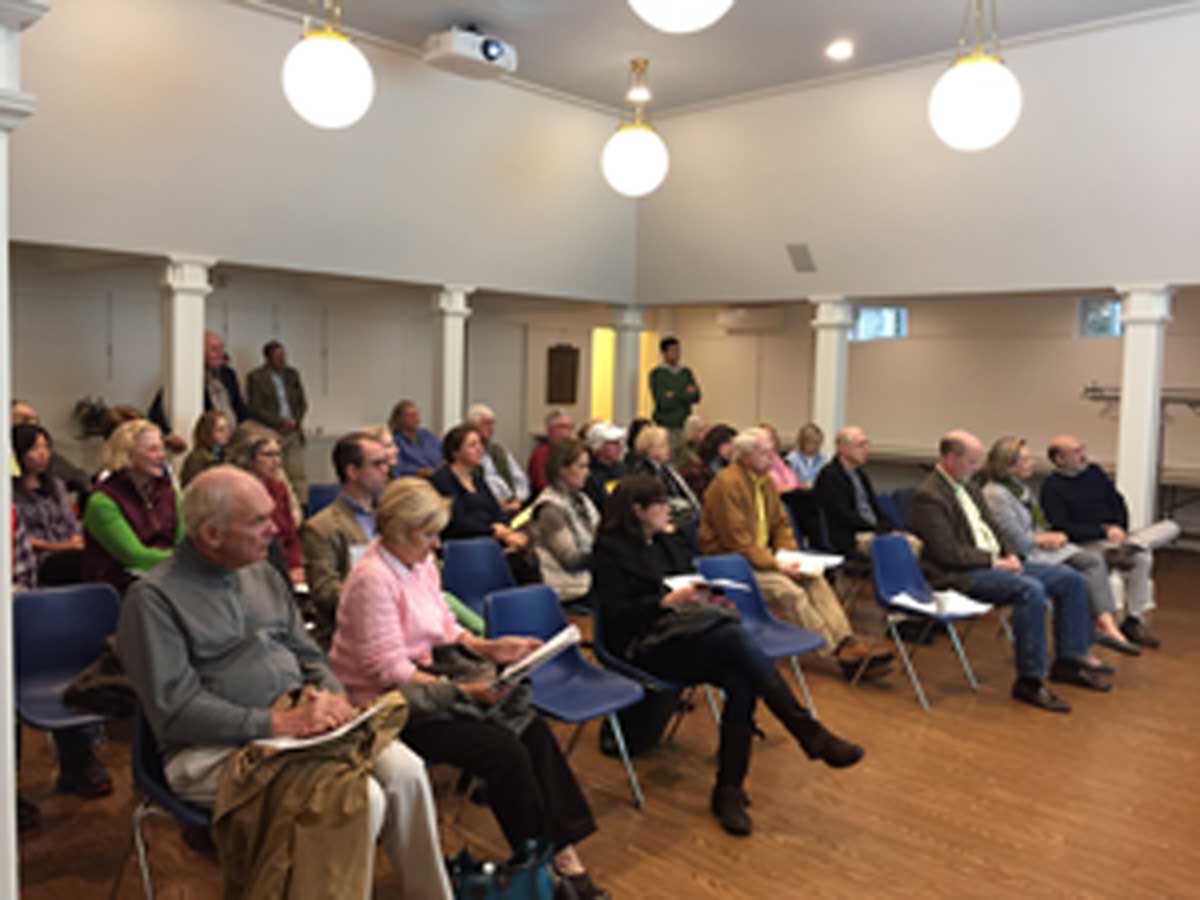 Annual Members Meeting Changed
Saturday, November 9, 2020 at 11:00 am
Based on the recent uptick in COVID-19 cases, we have decided to cancel the in-person portion of the 2020 Annual Members Meeting which was to be held inside our Planting Fields office this coming Saturday, November 7th.  Instead of heading to the office to spend time with us, we encourage you to head outside and visit one of the extraordinary preserves your support has helped us to protect.  Take in the beauty of the fall leaves, enjoy the sunshine on your face and listen to natures music all around you! Click here for North Shore Land Alliance preserves.
The highlight of our year was the opening of the Humes Preserve in Mill Neck.  Our guest speaker for the Annual Members Meeting was to have been Patricia O'Donnell, Heritage Landscape Architects, whose renowned firm conducted an historic resource inventory of the property. She has recorded a wonderful presentation about its history which we are happy to share with you in the comfort of your home.
Watch the Humes Preserve Master Plan presentation by Patricia O'Donnell here or visit our YouTube Channel.
As you may recall from past meetings, the business portion of the Annual Members Meeting includes the election of Trustees. The Committee on Trustees put forth the nominations of:
1) Patsy Randolph Mayer
2) Frank O'Keefe
3) Claudia Overstrom
4) Paul Vermylen
Thanks to those of you who have already returned your proxy cards, it does appear that a sufficient number of proxies have been received to move these nominations ahead.  If you have any questions or comments regarding the proposed slate, you are welcomed to contact me by email (lisa@northshorelandalliance.org) or telephone, 516-922-1028, prior to the scheduled closing time of the Members meeting at noon this Saturday, November 7, should you wish to be heard on the nominees.
If you haven't renewed your membership for 2020, we hope you will consider renewing today. Click here to renew your membership.