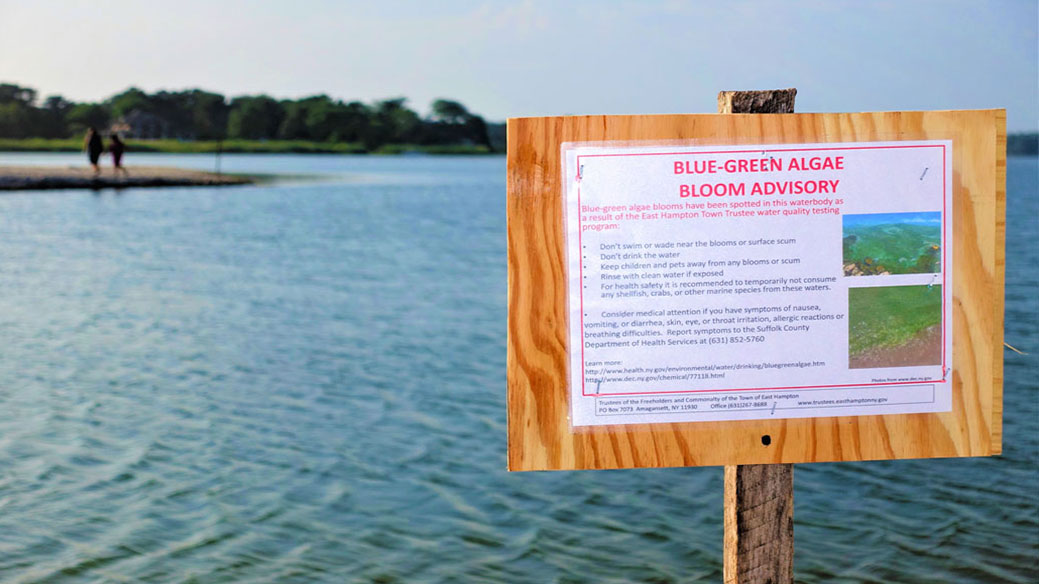 Do you recognize this sign? Signs like these generally mean another beach closing due to nitrogen pollution from septic systems.  What if you could do something to ensure cleaner water for your community?
Clean-Wastewater Technology Webinar
Wednesday, May 12, 2021 at 6:00 pm
Outdated septic systems are the number one cause of nitrogen pollution on Long Island. Nitrogen pollution has resulted in harmful algal blooms, thick mats of seaweed, fish kills and the overall decline of the shellfish industry. Swapping outdated septic systems with clean-water technology can remove more than 70% of nitrogen pollution from our bays and harbors. Want to know more about how you can help improve water quality on long Island?
Join us for our clean-wastewater septic system webinar! Learn about clean-water septic systems designed to reduce nitrogen pollution in Long Island' rivers, beaches, and bays. See how you can be eligible to receive grants as much $10,000 to replace outdated and failing septic systems from Nassau County's Septic Environmental Program to Improve Cleanliness (S.E.P.T.I.C.).
Presenters:
Katherine Coughlin,  North Shore Land Alliance Water Quality Improvement Coordinator
Sergiy Grim,  Nassau County Soil & Water Conservation District Conservation Technician
Advance Registration is required!
A Zoom link will be provided after you submit this registration form.  Program dates, times and locations are subject to change. Please check our website for updates.  For more information, please contact our Water Quality Improvement Coordinator Katherine Coughlin at (516) 922-1028 or Katherine@northshorelandalliance.org.