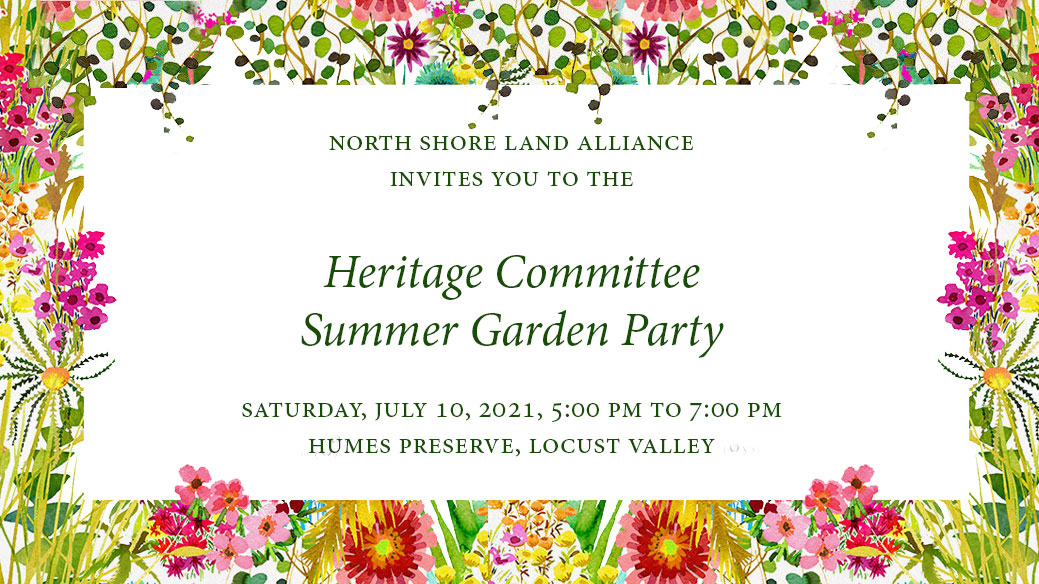 North Shore Land Alliance
Heritage Committee Summer Garden Party
Saturday, July 10, 2021, 5:00 pm to 7:00 pm
Humes Preserve, Locust Valley
(Oyster Bay Road between Frost Mill Road and Dogwood Lane)
Please join us for cocktails and hors d'oeuvres in the Preserve.  Proceeds will benefit our land conservation efforts and educational programs.
The Heritage Committee of North Shore Land Alliance is a community of bright and energetic young professionals who share a common bond of loving nature and knowing that their action is critical to protecting it for future generations.  This 18 – 35-year-old group is comprised of a wonderful cross-section of people who grew up in the area and others who have chosen to make our community their home.
Space is limited to 70 guests.  Registration is required!
For more information, please contact Jenny Einhorn at 516-922-1028 or jeinhorn@northshorelandalliance.org.