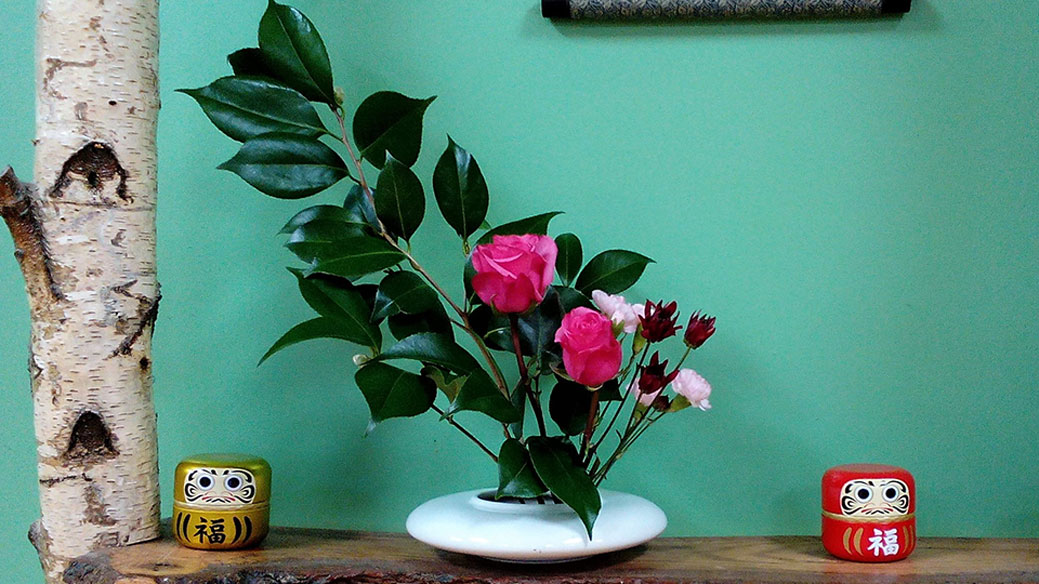 The Principles of Ikebana (Flower Arranging) – Zoom Presentation
Friday, March 19, 7:00 PM
Led by Hiroko and Gerard Uraga-Senese, Ryu Shu Kan:Japanese Arts Center
The John P. Humes Japanese Stroll Garden will open to the public on May 1 for the 2021 season.  In the meantime, learn about the Misho-Ryu Style of Ikebana from the comfort of your living room through a colorful demonstration by Hiroko & Gerard Uraga-Senese.  Participants will learn not only the technique and the theory of Ikebana, but also the intellectual, aesthetic and cultural inheritance of Japan.
Advance Registration Required!
Free for members, $10 for non-members.  Program dates and times are subject to change. Please check our website for updates.  For more information, about our Walks in the Woods, please contact Jane Jackson at 516-922-1028 or jjackson@northshorelandalliance.org.