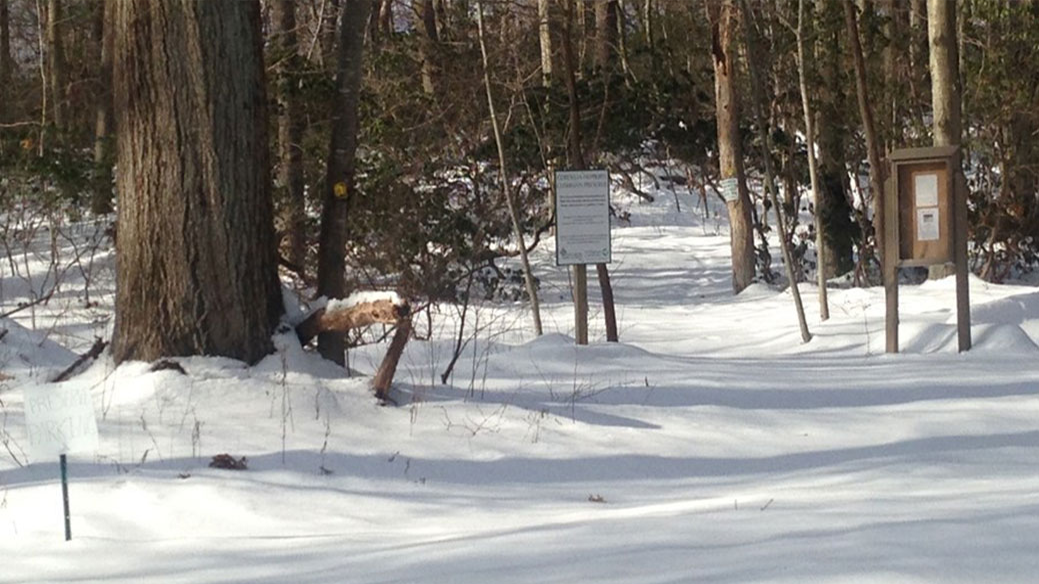 Hike Cushman Woods Led by Richard Weir
Sunday, December 5, 2021 at 11:00 am
Cushman Woods, Matinecock
Richard Weir will lead us through this majestic tucked-away woodland and introduce us to its diverse plan community as we make our way up and down its extensive hilly trails.
Advance registration is required!
Walk dates, times and locations are subject to change. Please check our website for updates.  For more information about our Walks in the Woods, please contact Jane Jackson at 516-922-1028 or jjackson@northshorelandalliance.org.
About Cushman Woods:
This hilly, 28-acre forest is brimming with big trees and boasts an intricate trail system that was once a popular fox-hunting route for the Meadow Brook Hunt, an event that occurred in the late 1800s. Speaking of trails, the system at Cushman Woods is the largest of all our preserves and has several restored carriage trails. Many bird species, fox and other mammals make their home on this parcel of land. The preserve also makes up a significant portion of the Beaver Brook watershed, which contains hundreds of acres of protected woodlands, wetlands, ponds and meadows that provide invaluable habitat for wildlife. Their connectivity and their values to preserving our underground water supply are additional reasons why the Land Alliance and its partners are so actively protecting land there. Additional ecosystem services Cushman Woods provides, like recharging our groundwater, absorbing harmful carbon emissions and cleaning our air, will ensure a healthier community for all that follow us.
2021-12-05 11:00
2021-12-05 11:00
America/New_York
Hike Cushman Woods
Sunday, December 5th, 11:00 am – Learn about this hilly, majestic tucked-away woodland and its diverse plant community.
Cushman Woods
andrea@northshorelandalliance.org