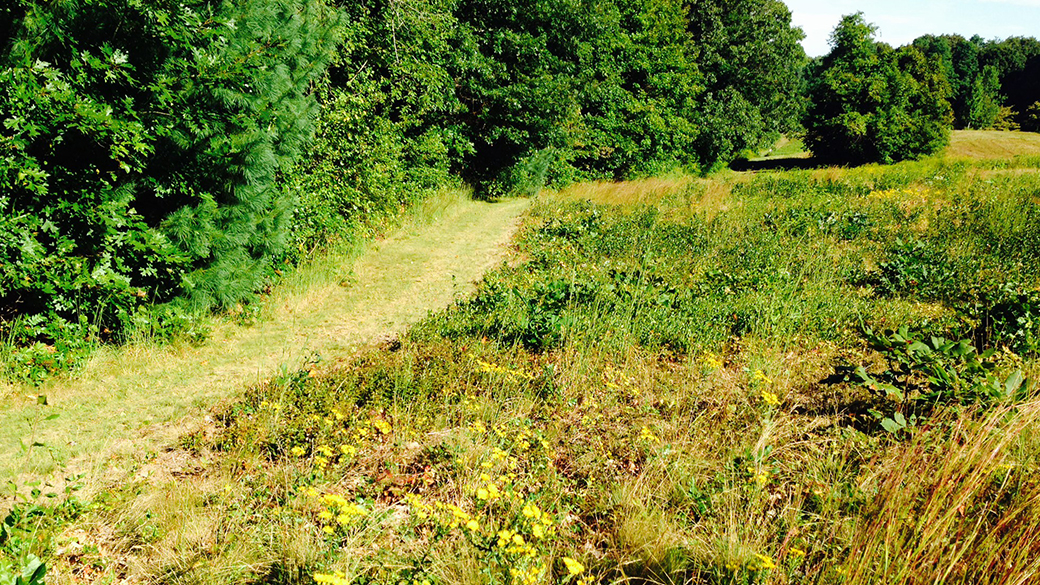 Plant Identification at Red Cote Preserve Led by Meghan Leverock
Saturday, June 19, 2021 at 11:00 am
Red Cote Preserve, Oyster Bay Cove
Join North Shore Land Alliance for a nature exploration at Red Cote Preserve in honor of New York State Invasive Species Awareness Week.  Come out and explore the Preserve where you will learn about invasive plants common on Long Island and how you can help prevent their spread to protect natural ecosystems for future generations.
Advance Registration is required!
Walk dates, times and locations are subject to change. Please check our website for updates.  For more information, about our Walks in the Woods, please contact Jane Jackson at 516-922-1028 or jjackson@northshorelandalliance.org.
About Red Cote Preserve
This beautiful 42 acre hardwood forest is managed by the North Shore Land Alliance.  It was planted in the 1930s and contains a white pine plantation and a colorful meadow.  To make this preserve more accessible to the public, the Land Alliance upgraded the entrance in 2018 by converting a barely visible driveway and dirt parking area into a larger, more attractive lot covered with bluestone gravel surrounded by a rustic split rail fence. Over 100 native plants, like wood fern and witch hazel, were added to the entrance and help reflect the natural beauty of Long Island's countryside. Stroll down the interpretive trail and you'll not only spot or hear a variety of bird species like the Eastern Towhee, you might notice a large, out-of-place boulder called a glacial erratic.