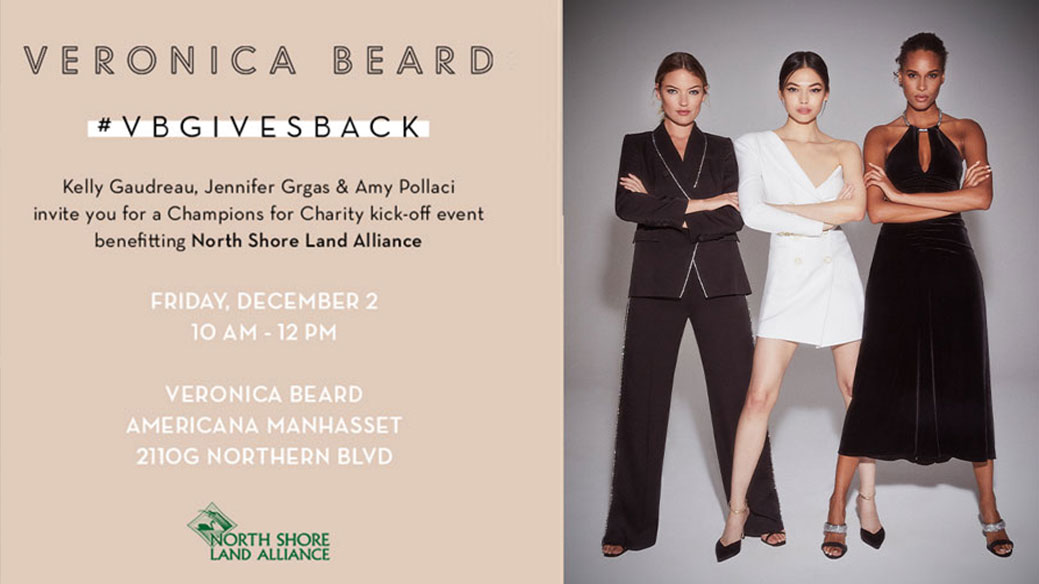 Join us on Friday, December 2nd, from 10:00 am – 12:00 pm at Veronica Beard for mimosas and shopping to kick off Americana Manhasset's annual Champions for Charity event.  25% of the proceeds will be donated back to the Land Alliance when you choose them as your charity of choice!
To RSVP for the private shopping event, please email Deb Wiener at deb@northshorelandalliance.org.
Even if you can't make it on Dec 2nd, you can still support the Land Alliance by shopping at Americana or Wheatley Plaza anytime between Dec 1st – 3rd.  Just visit championsforcharity.org to get your CHAMPION NUMBER, designate your charity of choice before Dec 1st, and then present that number at the register when making your purchases.
Visit American Manhasset website to register for your CHAMPION NUMBER.
2022-12-01 10:00
2022-12-01 10:00
America/New_York
Champions for Charity to Benefit the Land Alliance
Friday, December 2nd, 10:00 am – Join us for a Champions for Charity Kick-Off event benefitting the North Shore Land Alliance
Veronic Beard
andrea@northshorelandalliance.org