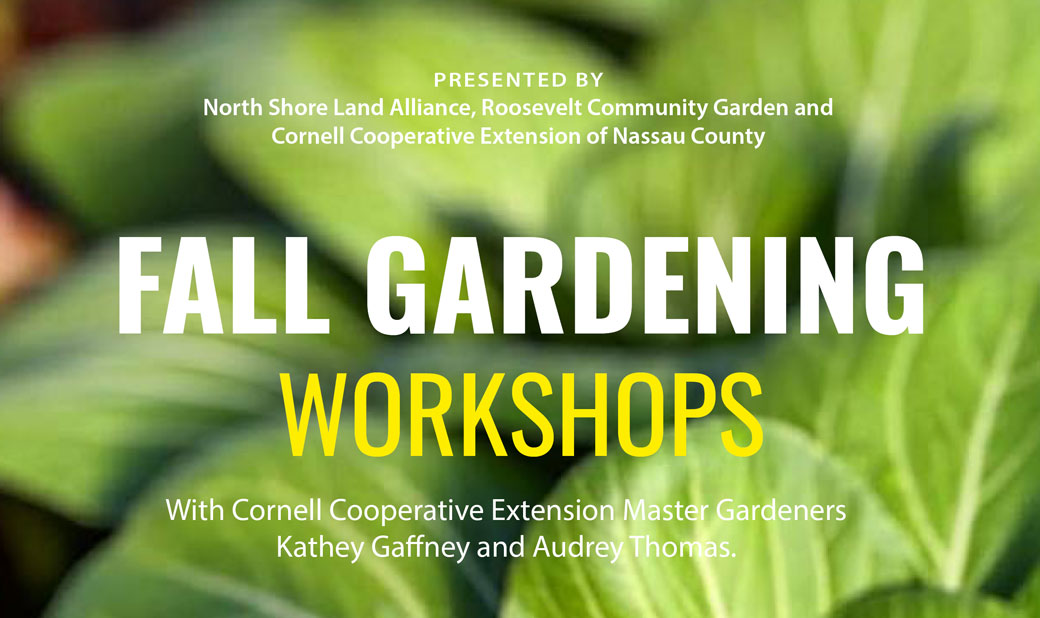 Fall/Winter Vegetable Gardens
Saturday, September 26, 2020, 10:00 AM – 11:00 AM
Zoom Presentation
Cornell Cooperative Extension Master Gardeners, Kathy Gaffney and Audrey Thomas, will teach you what to plant so you can grow a bountiful fall vegetable garden. Registration is Required! Once registered, you will receive an email with the login information for Zoom to attend this free virtual program.
Event date and time is subject to change. Please check our website for updates. For more information, please contact Andrea Millwood at 516-922-1028 or andrea@northshorelandalliance.org.