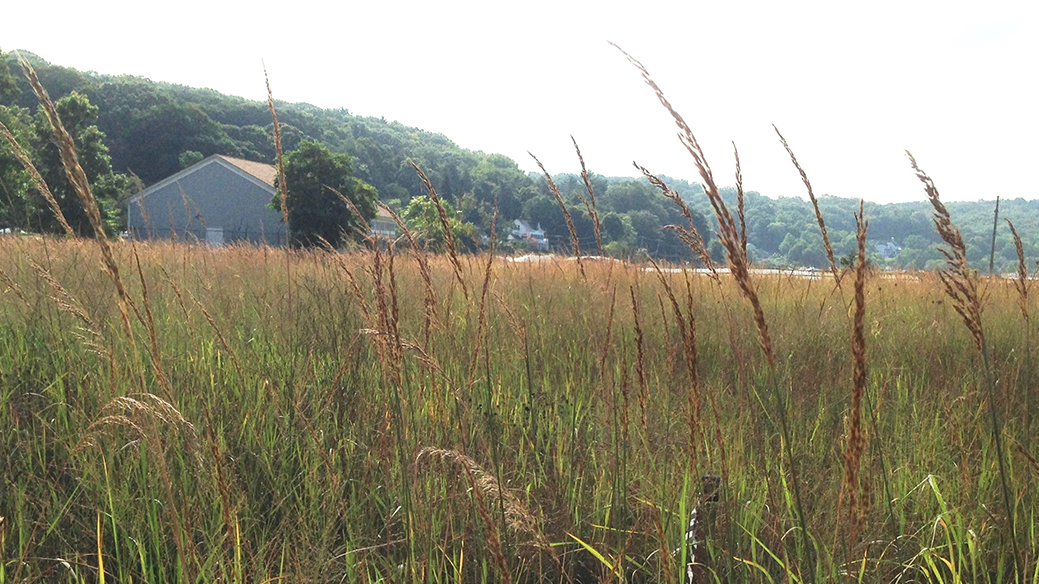 Celebrating Grasslands: Protecting and Growing This Critical Habitat
Thursday, October 26, 2023
9:00 am – 12:30 pm – Symposium
1:00 pm – 4:00 pm – Grassland and Meadow Project Visits
The Barn at Old Westbury Gardens
71 Old Westbury Road, Old Westbury, NY 11568
Join us for a symposium dedicated to highlighting the significant work occurring on Long Island to protect and establish grasslands and ways we can grow more biodiverse landscapes.  Panelists will introduce participants to their projects, objectives, steps in implementing them, management and lessons learned.  Audience members will learn about habitat values of grasslands and meadows and how they can create habitat at home and where they work.
Participants can visit featured grasslands after the morning symposium.
LA Credits: This program provides 3 HSW credit hours under the subjects of vegetative management, landscape preservation, landscape restoration and adaptive reuse for the morning session and 2 hours toward educational activity credits for the afternoon tours for NYS registered landscape architects by approved provider CCE-Suffolk.
Free, but advanced registration is required!
For more information, contact the Land Alliance at 516-922-1028 or [email protected].
Event Schedule:
9:00 am – Coffee and Conversation
9:15 am – Keynote Address
Dwayne Estes, Executive Director and Co-Founder of the Southeast Grasslands Initiative, Professor of Biology and Director of the Austin Peay State University Herbarium
10:00 am – The Long Island Connection
Rob Longiaru, Habitat Director, Friends of Hempstead Plains
10:15 am – Panel #1 Discussion – Local Stories: Large Initiatives and Public/Private Partnerships
Moderator: Polly Weigand, Central Pine Barrens Joint Planning & Policy Commission
Panelists:
Sue Feustel, Caumsett Foundation
Rob Langiaru, Friends of Hempstead Plains
Stephane Perreault, Greentree Foundation
Rusty Schmidt, Nelson Pope Voorhis
11:15 am – Panel #2 Discussion – Smaller Scale and Building Habitat at Home
Moderator: John Turner, Seatuck Environmental Association
Panelists:
Rick Cech, New York City Butterfly Club
Jane Jackson, North Shore Land Alliance
Anthony Marinello, Dropseed Native Landscapes
Frank Piccinnini, Spadefoot Design and Construction
12:15 pm – Lunch (Pre-ordered box lunch available for $25.  Must select during registration.)
1:00 pm – 4:00 pm – Explore one, or more, of these local grassland and meadow projects:
Caumsett State Park, Lloyd Neck
Greentree Foundation, Manhasset *
Hempstead Plains, Garden City
Humes Preserve, Mill Neck
Shore Road Sanctuary, Cold Spring Harbor
Schedule and directions to follow with registration.
* Advance registration required
Partnering Organizations (list in formation):
Caumsett Foundation
Central Pine Barrens Joint Planning & Policy Commission
Cornell Cooperative Extension – Suffolk County
Dropseed Native Landscapes
Friends of Hempstead Plains
Greentree Foundation
Nassau County Soil & Water Conservation District
Nelson Pope Voorhis
New York City Butterfly Club
New York State Parks, Recreation & Historic Preservation
North Country Garden Club
North Shore Land Alliance
Old Westbury Gardens
Seatuck Environmental Association
Sisters of St. Joseph
Spadefoot Design and Construction
William Cullen Bryant Preserve (Nassau County Museum of Art)
2023-10-26 09:00
2023-10-26 09:00
America/New_York
Grasslands Symposium
Thursday, October 26, 9:00 am – Learn about the work occurring on LI to protect and establish grasslands and ways we can grow more biodiverse landscapes.
The Barn at Old Westbury Gardens
[email protected]