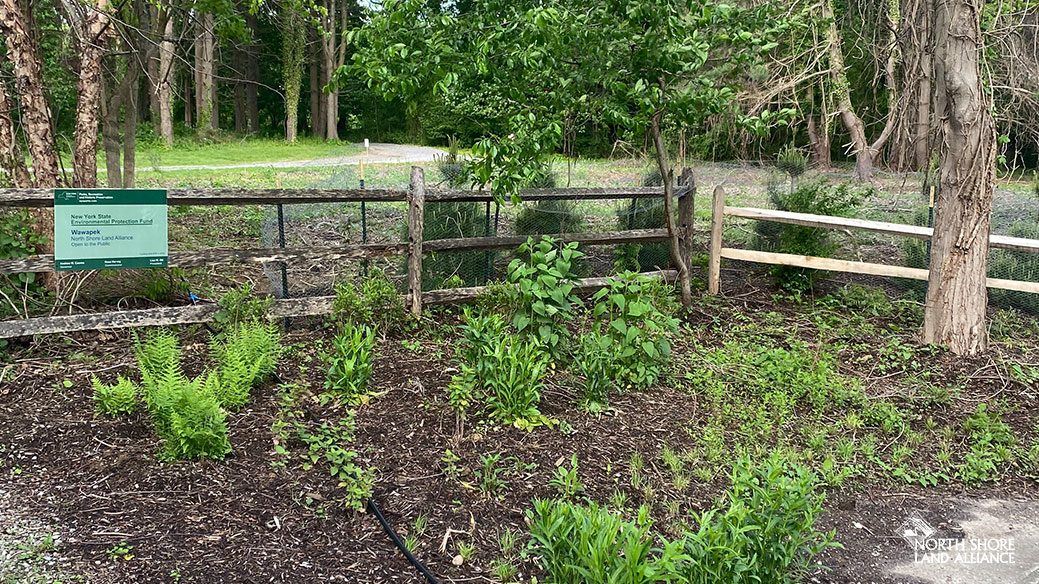 Guided Nature Walk Through Wawapek Preserve
Wednesday, August 21, 2024, 6:00 pm
Wawapek Preserve, Cold Spring Harbor
Led by Meghan Leverock and Darcy McDowell
Meghan, who manages the preserve and has overseen its recent habitat restoration, will guide visitors through the transformation of the preserve entrance and garden areas followed by an exploration of the woodlands with the tour ending at the Ralf Lange Garden and greenhouse where Darcy is propagating native plants for our preserves.
Our Walks in the Woods program is free, but registration is required.
Online registration will be available as the date approaches.
After you have registered, and prior to the event, we will email you to confirm your attendance and provide you with more detailed information. Please remember, if you cannot attend a program you have registered for, please contact us so we may contact those on the waiting list. Events are subject to change so please check our website for updates.
Questions?
Contact Jane Jackson at 516-922-1028 or [email protected].
2024-08-21 18:00
2024-08-21 20:00
America/New_York
Guided Nature Walk Through Wawapek Preserve
Wednesday, August 21st, 6:00 PM – Learn about the recent habitat restoration projects followed by an exploration native propagation in the greenhouse.
Wawapek nature preserve
[email protected]