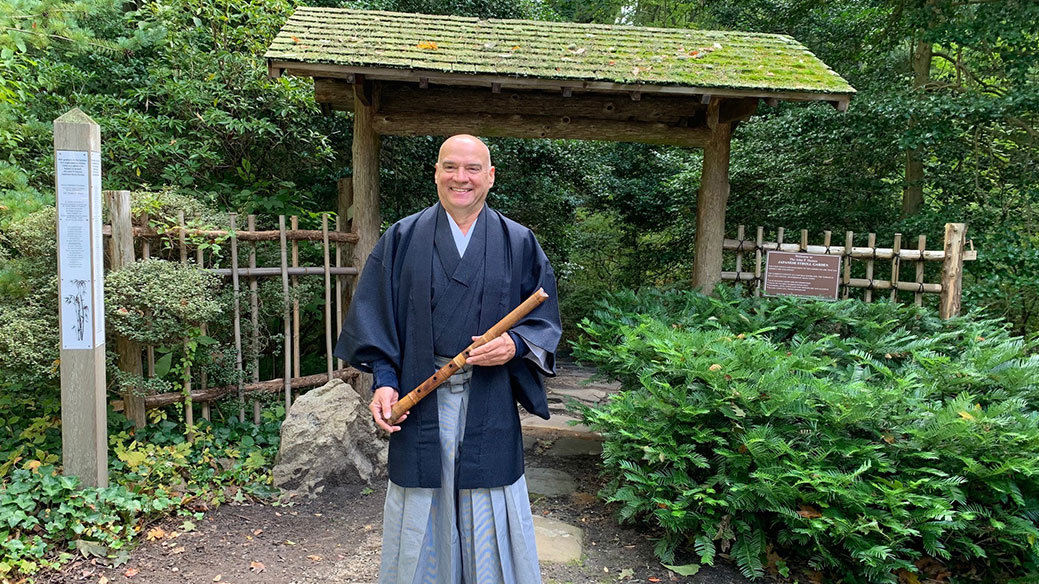 Shakuhachi Music
Saturday, September 9, 2023, 11:00 am – 2:00 pm
John P. Humes Japanese Stroll Garden
3 Dogwood Lane, Locust Valley
Led by Daniel Nyohaku Soergel
Join us at the Humes Japanese Stroll Garden for Shakuhachi music. This event is free and open to the general public. Parking is limited. Events are subject to change so please check our website for updates.
For more information about this event or programs at the Stroll Garden, contact Jane Jackson at 516-922-1028 or [email protected]
Don't miss our final Shakuhachi event on October 14th.
Become a Friend of the Humes Japanese Stroll Garden
The Land Alliance relies on the generous support of our community to do our work. Your contribution will help expand educational programming at the Garden, maintain the property and ensure it's available for the community for years to come.
2023-09-09 11:00
2023-09-09 14:00
America/New_York
Enjoy the Sounds of the Shakuhachi – A Traditional Japanese Bamboo Flute
Saturday, September 9th, 11:00 AM – Experience the calming and soothing sounds of the shakuhachi.
John P. Humes Japanese Stroll Garden
[email protected]