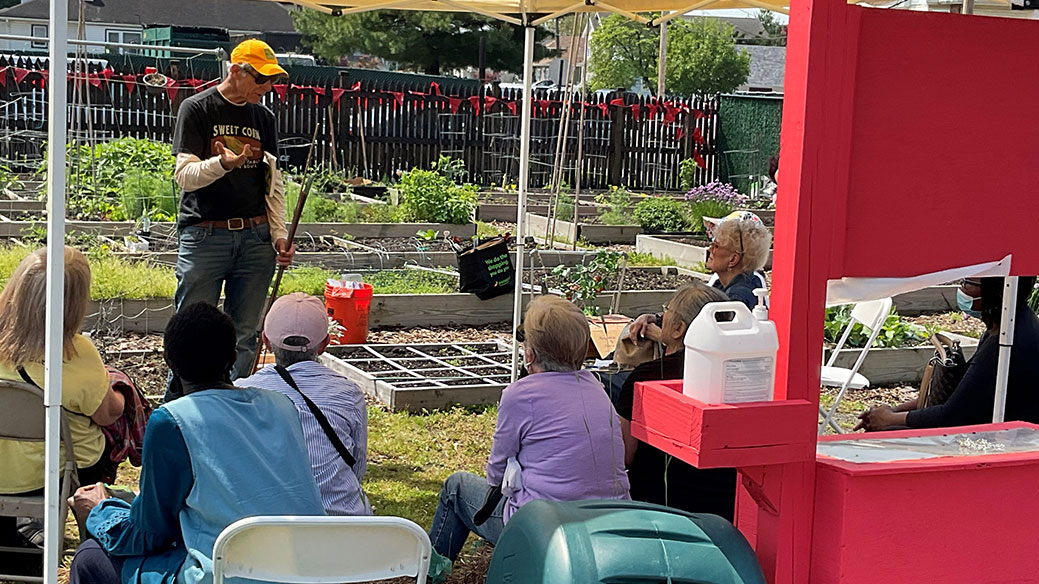 Square Foot Gardening Workshop
Saturday, June 24, 2023 @ 10:00 am
Roosevelt Community Garden
59 East Fulton Avenue, Roosevelt, New York 11575
In partnership with Cornell Cooperative Extension Nassau County and Led by Master Gardener Reese Michaels
Master Gardener Reese Michaels will provide his expert knowledge and insights into this innovative technique that enables you to grow more food in less space. In this workshop, you'll discover how to design and build a raised garden bed, how to select the best soil, and how to plant and maintain a variety of vegetables and herbs using the Square Foot Gardening approach.
Whether you're a seasoned gardener or a beginner, this workshop is perfect for anyone looking to increase their harvest and productivity.
This event is free of charge, but advanced registration is required!
Events are subject to change. Please check our website for updates. For more information, contact Andrea Millwood at 516-922-1028 or [email protected].
2023-06-24 10:00
2023-06-24 11:00
America/New_York
Square Foot Gardening Demonstration
Saturday, June 24th, 10:00 am – Join us in our community garden to learn how to layout and construct a garden plot and maximize production in a small space.
Roosevelt Community Garden
[email protected]