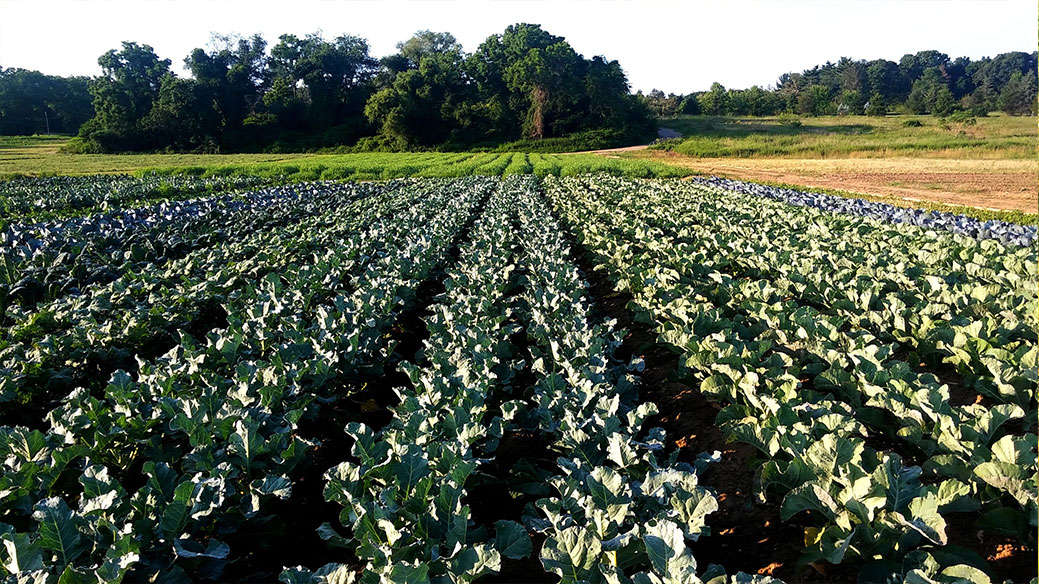 2023 Walks in the Woods & Other Cool Things To Do Outside
Tour of one of Nassau County's most treasured family farms – Youngs Farm
Thursday, June 29, 2023, 6:00 pm
Youngs Farm, Old Brookville
Led by Tim Dooley
"Founded in 1893, Youngs Farm is a certified organic, family-run farm, kitchen and market, currently managed by the 4th and 5th generation of the family. The farm stand carries a wide range of produce, baked goods, prepared foods, and pantry items, all of which rotate seasonally." As harvest time approaches, Tim will lead us on a tour of one of Nassau County's most treasured family farms.
Registration
Online registration begins April 1st for this event.
This event is free, but advanced registration is required!
Events are subject to change so please check our website for updates.
Prior to the Walk, we will email you to confirm your attendance and provide you with more detailed information. Please remember, if you cannot attend a program you have registered for, please contact us so we may contact those on the waiting list.
Questions?
Contact Jane Jackson at 516-922-1028 or [email protected].
2023-06-29 18:00
2023-06-29 18:00
America/New_York
Farm Tour – Visit One of Nassau County's Treasured Family Farms
Thursday, June 29th, 6:00 pm – Join us for a tour of one of the few remaining working farms in Nassau County.
Youngs Farm
[email protected]